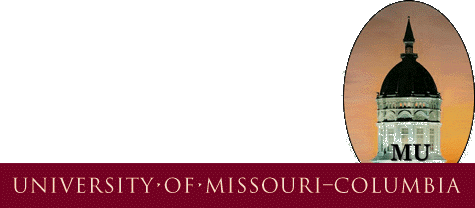 University of Missouri-Columbia
College of Engineering
Department of Computer Science
---
At the Univ. of Missouri Dr. Zhuang and Dr. Palaniappan have established a $1.7 million Multimedia Communications and Visualization Laboratory (MCVL) in the Department of Computer Science (formerly CECS) jointly funded by grants from the National Aeronautics and Space Administration (NAG-5-3900, NAG-5-6968, NAG-5-6283, NAG-13-99014), National Science Foundation (96-14 Award 9720668, EIA Award 9911095), National Institutes of Health (R33 EB000573), National Geospatial-Intelligence Agency, Raytheon (C-5-34366) and Silicon Graphics Inc. (SGI).
The CS MCVL conducts research and training in a number of areas related to multimedia and graphics including (1) digital video over information networks applied to very low bit rate video coding using the wavelet transform, visual content analysis, coding and retrieval, and intelligent network access to compressed multimedia datasets in digital libraries; (2) scientific visualization applied to the analysis and interactive manipulation of biological and geophysical datasets, video visualization and databases, distributed visualization, biomedical virtual reality, information mining, network topology visualization, and parallel algorithm development; (3) design of robust algorithms for image understanding including deformable motion, multi-view stereo analysis, and scene classification applied to bioimaging (e.g. wound closure, gastrulation, embryogenesis) and remote sensing (e.g. land cover mapping, road following, building extraction).
The MCVL facilities currently consists of current generation Wintel PCs, 4 TB Apple XServe RAID 5 for non-linear video editing, sixteen Silicon Graphics workstations including five Octane2 R14000 workstations with V12 graphics, one Origin/CRAY 2000 supercomputer, a dual Athalon MP Linux-based terabyte RAID 5 storage server, one four processor Onyx2, eight R10000 O2s, four dual processor Octanes with MXI graphics, and two Indigo2s. The MCVL has installed a Fakespace Immersadesk R2 virtual reality display system with a novel VRGlove device. The Origin 2000 includes InfiniteReality2 graphics with two raster managers (64MB and 16 MB of texture memory each), the Onyx2 includes InfinteReality2 graphics with 8 display channels. The rack-based Origin 2000 has a 360 GB Fibre-channel disk array storage system and the Onyx2 has a 54 GB 6-way striped disk array. The Octane and Onyx2 virtual reality workstations have stereo capability and are used to develop 3-D displays using the StereoGraphic CrystalEyes stereo hardware.
The distributed MCVL cluster of workstations contains a total of over 16 gigabytes of memory (RAM), nearly 10 TB of disk storage, over 30 CPUs, a variety of graphics capabilities, with Gigabit Ethernet, 802.1X wireless LAN and 100BaseT network connectivity. A variety of high end networked Pentinum IV Dell, and Compaq PCs are also available. High speed Gigabit Ethernet and ATM switches support distributed computing research over local area wired and wireless networks. Internet access optimized over the NSF vBNS or Internet 2 Abilene research networks is available at OC-3 (155 megabits/sec) or DS-3 speeds. Specialized nonlinear video processing and editing equipment are also available.
---
Postdoctoral Job Opportunities

Postdoctoral fellowships in biomedical imaging, computer vision, image processing, remote sensing and scientific visualization

Life sciences postdoctoral fellowships program
---
Current Projects

Current Research Results: Filiz Bunyak, Ilker Ersoy, Stefan Jaeger


Biological Motion Analysis: RootFlowRT, RootflowRT 2.8


Biological Motion Analysis: CellFlow


Extremely Large Data Visualization: Kolam


Distributed Image SpreadSheet (DISS): NASA Ames NREN Application, Internet2 - Next Generation Internet, NASA's Data Treasure-Trove (HPCC INSIGHTS article), NASA EOS Direct Broadcast for MODIS (Workshops in Australia and Kauai), Next Generation Internet (HPCC 2000, HPCC 1999, Earth Data at your desktop)


Interactive Image SpreadSheet (IISS): Users Manual, Ultimate Global Database (CNN Online Science article), NASA EOSDIS Science Data Processor , ECSU/CERSER/IEEE Workshop, Read Extensions, Mindtools: Spreadsheet Resources



Minirhizotron Root Measurement Image Analysis: Rhiz


NSF Advanced Human Computer Interfaces for Biomedicine: Video, Speech, VR


NASA Commercial Remote Sensing Program (ICREST): Land Cover Land Use Classification


Center for Entertainment Media Engineering: CEME


High Performance Progressive Wavelet Image Compression: Significance-Linked Connected Component Analysis


High Fidelity Low Bit Rate Video Coding: Video Significance-Linked Connected Component Analysis


High Quality Low Bit Rate Software-Only Video Coding for Videoconferencing


NASA-MU Regional Application Center (RAC): Sample Satellite Remote Sensing Datasets


Terrain and Cloud Surface Visualization for Visual Simulation: Flyby, Computer Modeling of Global Climate,


Geometry Compression Using Topological Methods: cmesh


Interactive Content-Based Image Database System

Wavelet-Based Image, Video, and 3-D Graphics Coding


Scalable, Error Resilient, and High Performance Wireless Video


Secured Web-Based Negotiation Support System for E-Commerce


Fast Geometric Modeling, Rendering, and Scene-Based Visualization of Video Data


Spoken Language Processing for Enhanced Telehealth and Distant Learning


Environment and Speaker Adaptive Robust Speech Recognition


Adaptive Co-Channel Speech Separation for Design of Listening Assistive Devices


Virtual Medicine


GUI Toolkits: A comparison; Framework page.


Biomedical Visualization: VR Heart, MRI Images


NASA Mission to Planet Earth Satellite and Model Data Visualization: The images below were shown at the Smithsonian Museum of Natural History's Hologlobe exhibit. Digital Earth (CBS article).


IT/ Entertainment Technology: A real motion picture production of Mil Mascaras vs The Aztec Mummy (aka Mil Mascaras: Resurrection). PopMatters review



NASA/GSFC Remote Sensing Data
---
Related Projects

Mobile Systems & Intelligent Middleware : Video Databases, Scientific Computing, Web Personalization, Disconnected Browsing


National Science Foundation (NSF) vBNS Connection Program: A vBNS Connection for the University of Missouri-Columbia which has been succeeded by the Great Plains Network.


High Performance Networks: vBNS (MCI Service Provider), MU Internet 2, U. Delaware Internet2 Collaboration for Cloud Image Sequence Analysis and DISS an Internet2 Next Generation Internet application


Collaborative Information Spreadsheet

Intelligent Multiagent Systems for Networked Scientific Computing

Visual Study Aid for Tree-Like Data Structures
---
MCVL Specific Information

Faculty & Students

Available Facilities

Available Hardware

Available Software

System Adminstration Information

Publications

Courses

MCVL Resources

MCVL Reference Books and Documentation

MCVL User Policy

vslcca_test_sequence

Download

Free Download

Demos

Send mail to Hai Jiang regarding MCVL system administration information.
---
University Information

Top ten research facts about Mizzou

UMC is a member of the prestigious Association of American Universities


UMC highly ranked by U.S. News & World Report (national recognition) including Top Publics and Best Value


UMC Admission Information

History (see also National Association of State Univ. and Land-Grant Colleges)


UM Four Campus System

University of Missouri-Columbia

College of Engineering

Graduate School

CS Graduate Student Forms
Other Information

IEEE and ACM


IEEE and ACM Student Chapter


Columbia, MO is often ranked among the best places to live by Money magazine (as high as second)


Missouri Facts & Figures

About Columbia, MO , and visitor information from Chamber of Commerce


Current weather
---
| | |
| --- | --- |
| E-mail comments or requests | |
Last Revised: Oct 2, 2008